Orthopaedic Rehabilitation
We treat orthopaedic conditions
Recovering from surgery or dealing with a chronic orthopaedic condition that affects your quality of life is more than just the absence of symptoms, pain and swelling. You want to improve your quality of life and be able to handle the physical demands of your daily activities on your body.
Plan to improve quality of life
This can be achieved by planning your program goals and structuring your sessions to achieve those goals with the assistance of our professional staff. Rehabilitation sessions are done on a one-to-one basis ensuring proper supervision and guidance. Final phase rehabilitation is essential in re-establishing muscle strength, endurance, joint range of motion and neuro-muscular mechanisms.
Whether you're a pensioner wanting to climb the stairs properly or an athlete who wants to return to sport, we can help.
Both our Feld str branch in Windhoek as well as Walvis Bay practice has heated indoor rehabilitation pools available specifically designed for patients with special needs. Aqua-therapy is regularly used during the initial stages of rehabilitation therapy intervention.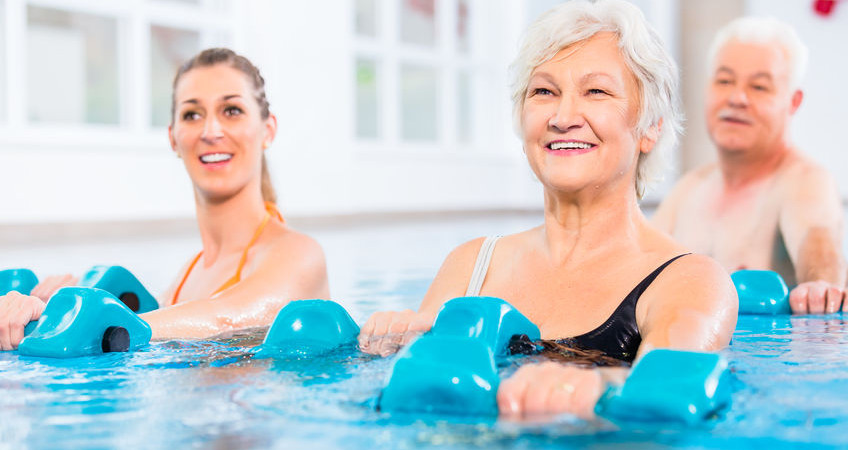 | | |
| --- | --- |
| Chronic mechanical back pain | Scoliosis |
| Post-operative spinal surgery | Knee replacement |
| Shoulder surgery | Ankle injuries and post-surgical rehabilitation |
| Skeletal fractures surgically stabilized | Arthritis (Osteo and Rheumatoid) |
| Spinal cord injury | Osteoporosis |
| Ligament injuries to all joints | Muscular strains, sprains and tears during the final phase of recovery |