High Performance Program
The promotion of high performance physical activity and the correct implementation of sport specific programs, provide the back bone for successful maturity of athletes.
The development of the athlete's ability encourages them to participate and excel in their sport. The role of the Biokinetics High Performance program can be divided into two inter-related parts with first being the long term development of the athletes and second the structured pre-season, in-season and post-season training programs for optimal performance.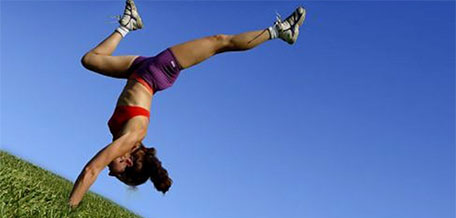 The long term development is to ensure a well-balanced athlete that can match the physical skills and demands of his/her sport and compete on international level. The athlete will have access to professional training to ensure higher levels of physical performance.
TESTING
The aim of scientifically based exercise testing is to construct specific physiological profiles for each athlete. Sports performance is made up of a number of aspects and to get the correct balance the athlete requires certain information to achieve optimal performance.
All players will undergo off season fitness test and will be re-evaluated in the pre season. Having assessed the players with a reliable and valid test battery under standardized conditions will allow the development of a massive database. This allows the High Performance Program to make fitness recommendations to individual players that are:
Sport specific
Specific to the level of play
Specific to position on the field
Specific to phase of the season
The High Performance Program is a Namibian initiative that provides top class professional service based on international guidelines and standards. Professionalism is the answer to sport performance. Biokinetics' High Performance Program provides the opportunity and tools to take your participation to the next level.